City on a Sand Foundation
I did this drawing for a class project at Emily Carr University. I entered it into the year end art show, as I felt it was my best work outside of what I normally did at the time – namely 3D work.
The message of this piece to me is how our society has built such a massive and complicated infrastructure – economically, industrially, corporately – and yet for all of this accomplishment, still spiritually we are deprived and empty inside – our foundation is eroded almost to the point of collapse.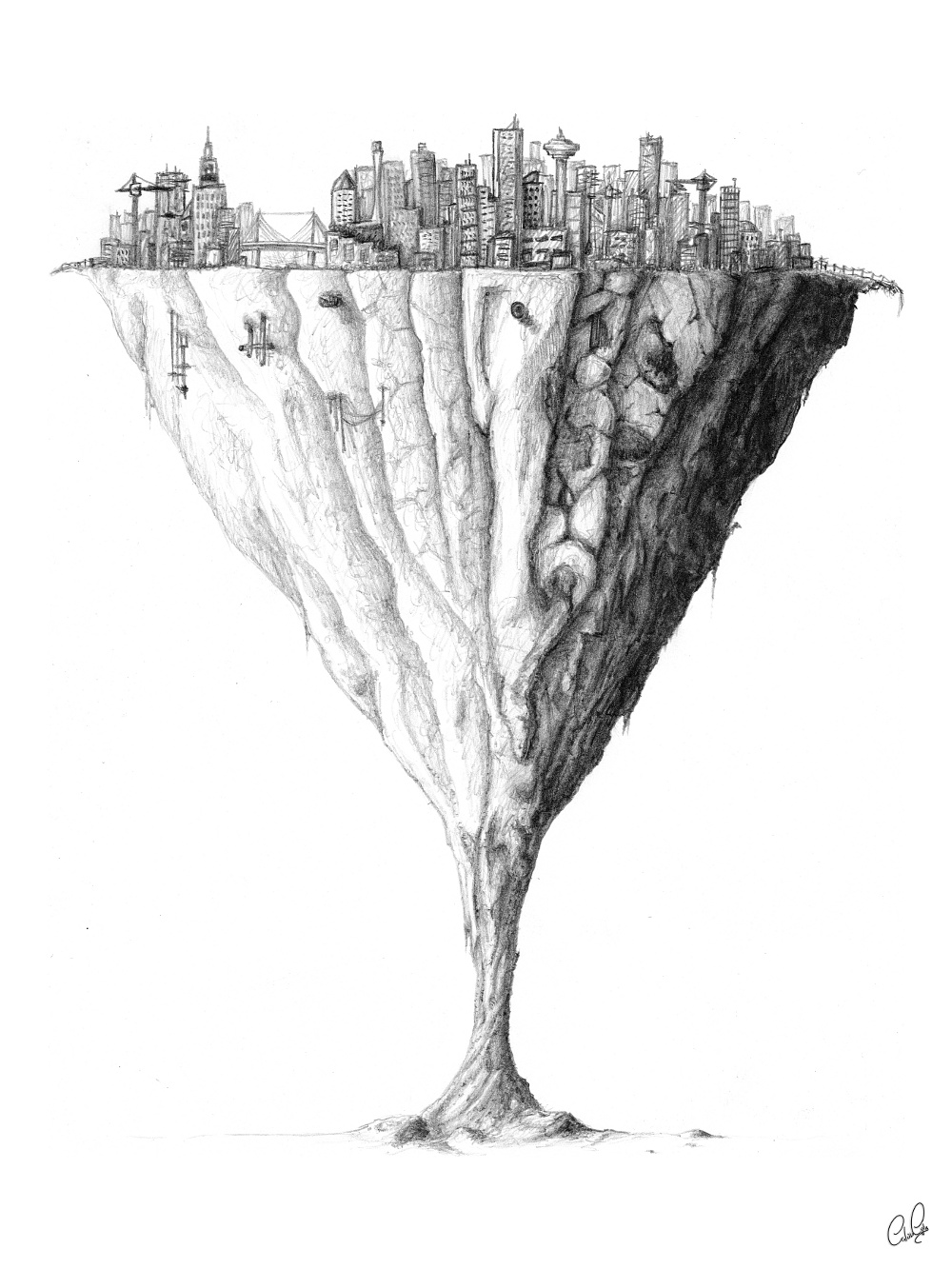 leave a comment